Our History
Elite is proud to be locally owned and operated. For over four decades have been a leader in the Ottawa market through design innovation and service excellence.
Throughout our 45 year history, our philosophy has remained unchanged — to provide quality custom home decorating that is affordable, backed by service that is second to none. At Elite, we pride ourselves in having staff that truly care about not only the finished product, but more importantly our customer's satisfaction.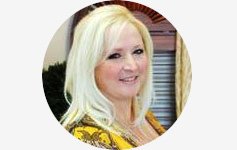 Mary Birtch
Owner / Interior Decorator with over 20 years of experience.
Mary, from a tender age has been fascinated with colour and texture. Her love of the two has translated into her passion for fabric and design. After being with Elite's original owner for only a year and a half-he grandfathered the business over to her. Over the years, with her background in fine arts and haute couture ,she has allowed her to excel in the industry serving clients from the home owner or renter to Prime ministers/ Ambassadors/ Official residences and celebrities. She credits her success to her keen eye and her ability to listen and hear the clients' needs. 'Every day is different', says Mary, 'that is what makes it my passion'.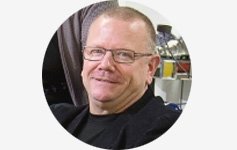 Greg Birtch
Owner / Interior Decorator with over 20 years of experience.
Greg is the co-owner at Elite Draperies and is responsible for many of the day-to-day operations. He oversees our Contract Sales division, production, and installations. Greg also heads up and is the expert for all motorization and automation products at Elite Draperies. 'Our goal is to provide the highest quality custom-made hard and soft window treatments available anywhere'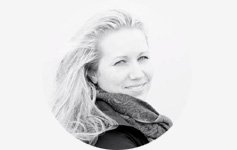 Veronique Tremblay
Interior Decorator with 14 years of experience.
Veronique is Elite's Interior Decorator with 14 years of experience. She has a keen eye for details and colors. Having worked for several years as a manager for high end furniture stores like Roche-Bobois and Stacaro, she journey has led her to the wonderful world of window fashion with Elite. 'Every room in someone's home needs fabrics in order to give it texture, warmth and style it requires', says Veronique. Her experience and knowledge of home decor has helped her create great designs over the years.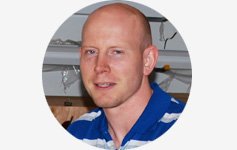 James Macintosh
Blind Manufacturer / Window Covering Installer with over 10 years of experience.
James' attention to detail and interest in working with his hands makes him a prime specialist in the field of custom window treatments. His deep desire to ensure your product is a success is just one trait that you will make notice of when you work with James. 'The best feeling is knowing that a client is satisfied with the work that you've done for many years to come.'
Name
Job Position
[one_fourth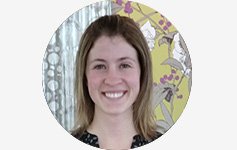 Amanda Owens
Reception, Interior Decorator with 10 years of experience
Amanda's parents knew they had a budding designer when they discovered her sketching floor plans for her bedroom layout when she was just a little girl. From that point on, Amanda has had the opportunity to broaden her expertise by working in many areas of design including window coverings, flooring and furniture and assisting with full home renovations. In addition, working for 7 years in the Rocky Mountain region of Alberta, Amanda explored the unique mountain lifestyle and specialized in creating custom window treatments to accentuate the extraordinary vistas. Amanda's friendly and smiley disposition allows her to easily establish relationships with clients. Her passion for the trade and her love of working with clients allows Amanda to transform clients' visions into beautiful functional spaces.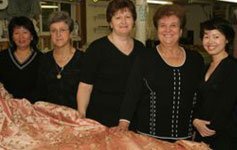 The Elite
Workroom
At Elite, all our custom products are sewn on-site in our fully equipped workroom by our own expert staff.
In this way we are able to take painstaking attention to every detail of your order ensuring the highest quality products possible. Come by and visit our workroom and see your masterpiece in progress!
[/one_fourth_last]
Testimonials
"We would like to take this opportunity to express the sincere appreciation of the Official Residences Division of the NCC for Elite Draperies efforts on recent projects that we have undertaken. The co-operation, flexability and high quality of work displayed by your staff, often on very short notice, has been instrumental in the completion of a variety of our Projects. "
-Director of the Official Residences of the NCC
"We just recently hired Mary from Elite Draperies to help decorate a bedroom loft sitting area. She did a fabulous job in choosing an area rug (which I would never have chosen) and helped us choose a really nice fabric; for which they made a throw for the bed and pillows for the sofa and chairs. They also recovered an antique rocking chair. The service and choses were great. This is the second time I have used Mary and her company and would highly recommend them. I will be contactingher again soon to help spruce up the living room."
-Linda
"Good selection, good quality. I purchased blinds for my home office there and enjoyed informative service. The blinds are exactly what I was looking for and they arrived at the projected delivery date."
-Sarah
"I would like to thank you so much for the lovely job you did in making the draperies for my apartment. Your staff was professional and responded to my order in aprofessional and timely manner. My wife and I found the workmanship in the draperies and sheersto be excellent. The paint colour you chose to compliment the drapery is perfect and hasmade my home away from homea much more beautifuland Welcoming place."
– Lawrence
"I just wanted to say that I visited your lovely store today and received the best service! Although your services are not in my budget for the moment, I will certainly recommend and revisit one day!"
– Annie
Featured in